The Married Life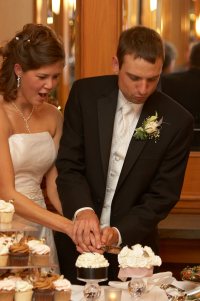 I'm originally from Seattle and I moved to Davis for graduate school. It's nice here except for the lack of ocean, mountains and rain. I miss the fresh air.
Currently in my fourth year of a PhD in Applied Math. I TA Calculus sometimes and work as a Research Assistant for Patrice Koehl.
I have a beautiful wife named Sara. She's a high school math teacher so she gets all my math jokes. She loves to run, swim and play basketball.
I love riding my bike and race for the Bissell Pro Cycling Team. Sometimes I race UC Davis Collegiate Team too.
Contact Info
| | |
| --- | --- |
| email: | paulmach at gmail.com |
Email is the easiest and fastest way to contact me.