'Cause I'm a Paper Chaser
Thursday, October 30, 2008 -
General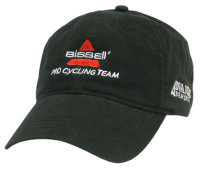 Here it is, the official announcement, I'm riding for
Bissell Pro Cycling
next season. Yeah, I probably should have asked you to sit down first, sorry.
Here's the
proof
. There's no photo so it could be some other Paul Mach, like the
chef
, so you're just going to have to trust me.
The funny thing is that the page says I turned pro in 2008. This is kinda my fault because I thought, "Pro Since? Well, since right now, 2008." After looking at other people's responses I think the correct answer was actually 2009. On the up side, it helps to accurately portray my relative coolness to
this guy
.
For those of you looking for a job, sorry, I've already put together my staff. Sara will be the Executive Editor for my
blog
and Jason Eiserich has taken the initiative on press relations. Please don't bother sending a resume.
And EOB, when needing to refer to me with an acronym you can use AMPM. In the past it may have amusingly stood for AMateur Paul Mach, but now it is clearly AlMighty Paul Mach, as it was originally intended.
Comments