Figuratively and literally. First, no training, so no racing, so nothing to write about, sorry.
Slow week literally because I've been riding my campus bike to get around. A long time ago this Peugeot was top of the line, now it's not.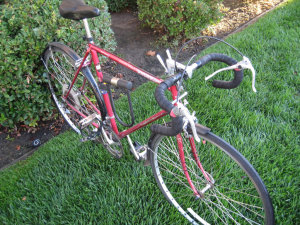 At one point I was taking this thing on the race ride and to the top of Mix Canyon. Now I'm just one of those guys on campus with the noisy powertrain and wobbly wheel. I used to make fun of those people!!
Comments