My Testosterone is 100% Home Grown
That's right, and here's the proof: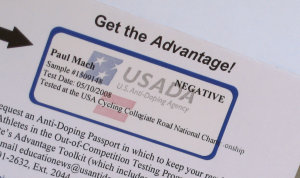 So my sample from Collegiate Nationals came back Negative, which is a positive. Anyway, I was worried I might get Floyd Landised or something, but now I can finally relax.
Speaking of doping, it was good to see the super tested CSC-Saxo Bank team do so well at the tour. I hope this means the end of Garmin's "We don't win because we don't dope" BS.
Comments